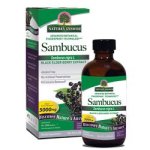 You most likely always have on hand a bottle of aspirin or acetaminophen, most commonly known as Tylenol, or at least you should after you read the post 18 Over The Counter Meds You Should Always Have On Hand.
It is just as important to have on hand some nutritional supplements as well.  Items that focus more on preventing sickness and/or a natural remedy to clear up a cough or sniffle.
It is just as important to insure you have a good stock of the following nutritional supplements and natural remedies as it is over the counter medications.  I even keep a lot of these with me at all times, especially the Vitamin C, Zinc and Magnesium. You know what they say:
An ounce of prevention is worth a pound of cure
Disclaimer: This article is the opinion of the writer and internet research, it is not intended to be used as medical advise. Always do your own research on any type of supplement you have in the house to insure you are not allergic to it or that it won't conflict with any other medication you or anyone in your house are taking. Before taking any medication or supplement consult with your health care professional.