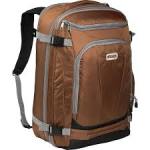 Bags. Those of us who like to be prepared have bags. You have a BOB or Bug Out Bag. You have a Get Home Bag, but do you have a Shelter In Place Bag? I be you do not, but you should.
Personally, I think this type of bag is just as important as the others, if not more important than the bug out bag because I think chances you will have to shelter in place are higher than you actually having to bug out.
Most of us are away from our home nine to 12 hours a day maybe more. That time is usually spent at your place of employment.  Lately, my place of employment actually put signs up in the restroom stating "This is your home away from home, help keep it clean".  Now, I can assure you I do NOT consider my place of employment my home away from home, it is, for the time being a necessary evil.  The reality is, if something bad were to happen, there is a 40% chance it will happen while you or I are at work, making work our home away from home for a short period of time.
Imagine being quarantined in your office not something you really expect to happen, but something you should be prepared for.  What if there is a some form of security issue in the area that requires you to stay in place at the office.  Then there is the weather, this past winter I know of people who had to stay at work overnight because the roads were too bad to drive home on.   There was actually a time many years ago, that my employer was recruiting "volunteers" to stay at the office during a hurricane to insure mission critical services stayed up.  You just never know when or why there may be a reason or requirement for you to stay or shelter in place.
It may not even be work. What if you are visiting friends or family on a day trip and something happens that you have to stay there for a few days, they may not have an extra bed for you, and you certainly don't want to be using their toothbrush or wearing someone's spare underwear.
Enter the Shelter In Place Bag. This is a bag that you would keep in your office or take with you if you know you may be taking a day trip. It is not meant to get you home, it is meant to make your unplanned stay where you are as comfortable as possible. It is meant for use when normal utility services are up and running, but for whatever reason, you cannot leave the location you are in and that location is not your home.
I have my bag setup for 3 nights. Here are the contents I have so far, I am sure I will be adjusting the bag as I think of things or hear comments from others which I welcome.

The Basics
Extra pair of comfortable pants
Sweatpants & Sweat shirt (depending on season)
Three extra shirts plus the one I am wearing
Three t-shirts, primary to sleep in
Four underwear changes
Three pairs socks
Toothbrush & toothpaste, dental pics
Deodorant
Bar of soap, can be used to also wash hair if need be.
Roll of toilet paper
Tampons
OTC meds, prescription meds (if needed), nutritional supplements
Comfortable shoes
Comfort

Food & Beverage
Berkey GO water filter, this is a stay in place situation due to local area issue, quarantine of some sort, maybe a storm, most likely utilities will be working, however, for me, my workplace water is terrible on a good day. I always bring in my own filtered water. So I have packed up a small Berkey GO, you could also use a Berkey Sport.
Five MREs. They last for about five years, taste fairly okay and comes with their own heater. Food always adds comfort to any situation. A few extras so I could share as well. Plus I figure food will be brought in or available in a shelter in place situation so this is just in case food.
I am sure I may have missed something, if you have ideas please let me know. The goal is to still be fairly comfortable when stuck in a place I didn't plan to be overnight.  I do keep the bag in the office.  If I do travel out to friends or family for a day trip, I pack up another bag to take with me, or if it is planned, I just take home the bag from the office for the weekend.
Some may think a shelter in place bag is overkill, it may be, and I pray it is never needed, but I would rather have it and never use it, then need it and not have it.
What do you think?