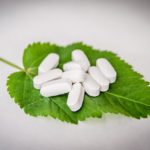 Chances are, right this moment, you have a bottle of aspirin or acetaminophen, most commonly known as Tylenol, in your house. Most likely you even have some ibuprofen which sells under the name of Advil or Motrin, or if you are like me, a bottle of extra strength Excedrin, (which is great for migraines) or the generic of it. We all have these because from time to time we have all suffered some sort of ache, pain or headache.
Beyond The Basic Meds
Do you have something in the house to handle an allergic reaction? What about something to handle a sudden bout of diarrhea?
Over the counter (OTC) meds are important, but, having some nutritional supplements are just as important, for example, did you know that Sambucus Black Elder Berry Extract is a fantastic natural remedy for fighting off flu symptoms? Some even say it is better and safer than getting a flu shot, personally, I agree.
Natural Supplements Just As Important As OTC Meds
It is just as important to ensure you have a good stock of the following nutritional supplements, natural remedies as it is to have over the counter medications.  I  keep a lot of these with me at all times, especially Black Elder Berry Extract, Vitamin C, Zinc, aspirin and some extra strength Excedrin.
You Need Clean Water First
You are right, water is not a supplement, it is a necessity. None of the below medications or supplements are any good without having clean water for them, that is why first and foremost I always use a Berkey with Black water purifying filters. I have one in the house and I take and use a Go Berkey kit when I am on the go like I talked about in Unlimited Urban Clean Drinking Water Supply.
Supplements you should always have on hand:
If you know of some other supplements that would be good to have on hand, please leave a comment below.
Recommendations for OTC meds:
Now as you read this list as well as the above supplement list, you may be thinking "oh my, I can't afford to buy all this stuff". Well, the important thing about getting prepared is to do it a little bit at a time.  The good news is you may find, that you have a lot of the below in the house already.  If not, just buy one or two items every time you do your grocery shopping or when you see a sale.

What do you think? Did I miss anything?
Of course if you have children in the house you will want to ensure all these OTC meds and supplements are out of their reach plus ensure you have children doses in the house as well.
Disclaimer: This article is the opinion of the author, it is not meant to be used as medical advise. Always do your own research on any type of medication and/or supplements you have in the house or take to ensure you are not allergic to it or that it won't conflict with any other medication you or anyone in your household are taking. Before taking any medication or supplement consult with your health care professional.