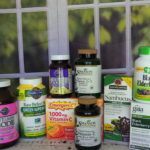 Today I started a video series that discusses ideas of medical supplies you should always have on hand.
In episode one I discussed Cold and Flu daily supplements. The idea here is that it is better to avoid getting sick then trying to treat being sick.

Please let me know your thoughts and look forward to other episodes discussing different topic areas of a preppers medicine cabinet.